So we've got the feel of the 40's, the 50's and the 60's through its style icons (Part 1 here). And given the chance, who would have wanted to leave such eras of stylishness and sophistication? These preceding decades had paved way to newer icons and more fashion surprises.
The 70's witnessed the increase of travel ease which led to a more global inspiration of fashion. Dubbed as the Disco fever era, the 70's has been the start of a social revolution and openness. The late 70s has seen a rise in the punk look with anti-fashion movements.
In the 80's, the era of consumerism and material girls, fashion were bright and lively, psychedelic in patterns with the boom of big hairs, bell bottoms. Power dressing was introduced. 90s on the other hand focused on minimalism. Lots of black and neutral colors were seen while fashion became laid back and comfortable. Subculture such as Goth, Grunge, Emo, Nu metal, Urban and Preppie begun to emerge in this decade.
70's Style Icons
Debbie Harry
Debbie Harry became the punk look promoter during this era, the only female among her contemporaries at that time. Her style involved edgy punk look alternated with feminine style. Some dubbed her style as iconoclastic and has influenced many of the modern artists today. She also donned mixed prints, patterns and bright colors in her choices.
Debbie's style and pieces: band shirt, blazers, open toed flats, black halter dress, platinum hair, distressed jeans, one shoulder dress, over the knee boots, hot pants, strong smoky eyes
David Bowie
Called the king of self invention, Bowie has been seen mostly in his hippy and disheveled curls. His style has dramatically changed throughout the years, of which, everything has been done to in the name of self-expressions. One of his iconic look is his Ziggy Stardust persona where he has a flamed hair, and was covered in colorful and sparkling pieces. He popularized eye patches and shaved eyebrows. He's been included in the All Time 100 Fashion Icons.
David's style and pieces: vibrant make up, tight costumes, eye patches, one legged cat suits, embroidered dress coats, colorful ensembles
Bianca Jagger
Jagger's look has defined the whole era's disco decadence. Her dressing was labeled as that of a modern woman. She became a muse to designers and a proponent of well cut trouser suits.
Bianca's style and pieces: hooded dresses, Grecian dress, one shoulder pieces, furs, turban, choker, hats, silk kaftans, Yves Saint Laurent Suit, chunky bangles, aviator shades, tuxedo
Diana Ross
Diana has been an icon of independent, grace, glamour and style. Her big eyelashes have also been an iconic signature look plus her hairstyle. She is into prints, furs and sequins and immortalized the look in various spreads. And looking back, Ross has certainly had the unique look, glamorous vibe and iconic face.
Diana's style and pieces: sheer evening gowns, sequined gown, big hair, baby doll eyelashes, big furs, huge diamond
80's Style icons
Madonna
Moving on in the 80's, Madonna's look is one of the most memorable and iconic one in the industry. Since her early days, no one has transformed herself like Madonna did. And who forgets that mole? Madonna has introduced to the world the fingerless lace gloves, the cone bras, the rubber bracelets stacked in arm, belly showing tops, leather caps and slogans. And who would have the guts to tear up old bed sheets and tie them in a bow on top of one's head?
Madonna's style and pieces: bra cone, bustier, rosary necklace, ray bans, one oversized earring, message tees, leather caps, leggings on top laces, rubber and leather bracelets
Princess Dianna
One of the most photographed women in the world, Princess Diana has been a promoter of fashion trends during her time although her style is her own. Up to this day, as a style icon, celebrities and socialites still look up to the trends and pieces she has popularized. And with her grace and glamour, the royal air has fitted the lady well. From her hair to ruffled collars and her fabulous hats, the princess left an imprint, although it was cut short by a tragedy.
Diana's style and pieces: frilly collars, pearls, midnight blue Victor Edelstein dress, bejewelled accessories, Catherin Walker pieces, matching purse, The Revenge Dress
Joan Collins
Collins has been wearing the most eye catching and adventurous clothing since her time. Big shoulders, voluminous hair, and bold colors have been her style. Her bold make up in the 80's as well as her choice of high fashion has made Collins into many style icon lists.
Joan's style and pieces: sleek fitted suits, draped dresses, fox trimmed coat, tweed skirt suit, empire waisted dress, shoulder padded pieces, big jewelries, metallic gowns, belted dresses, plaid shirt with turned up collar, checked pants
Jane Fonda
Fonda has transformed from being a sex symbol of the 80's to becoming an activist, and becoming a style icon of the modern times. She revolutionized the leotards, leggings and leg warmers paired with baggy and off shoulder sweater. Fitting indeed for the workout queen of the 80's look.
Jane's style and pieces: leggings, teased hair, leotards, oversized sweater, hooped earrings
90's Style Icons
Kate Moss
The 90's has seen Moss grace every spread there is. After a decade, Kate Moss still rocks the world in her timeless pieces. Her rule? Break the usual style rules and set off new trends. Her style includes clothes that really shouldn't go together but she managed to transform into high fashion look. She likes pairing lace Victorian mourning cape with jeans, sequined dress with punk boots, and leopard print coat with a prom dress.
Linda Evangelista

Evangelista has been the "it" of the90's. Seeing her magazine covers, who wouldn't put her in a style icon list? Her perfect business-like brows, her no makeup eyes look, scrubbed skin and androgynous crop has put Evangelista in the limelight. Plus her choice of wardrobe, this 90's supermodel has everything it takes to be on the list. Famous for her line "We don't wake up for less than $10,000 a day."
Erin O'Connor
O'Connor has always graced the catwalk, but has found fame after she cut her hair in 1999. She has a dynamic fashion look and has become a muse of famous designers. Her elegance, poise and intelligence have put her above the rest. Her charitable worlds and journalism works has had many look up to her.
Victoria Beckham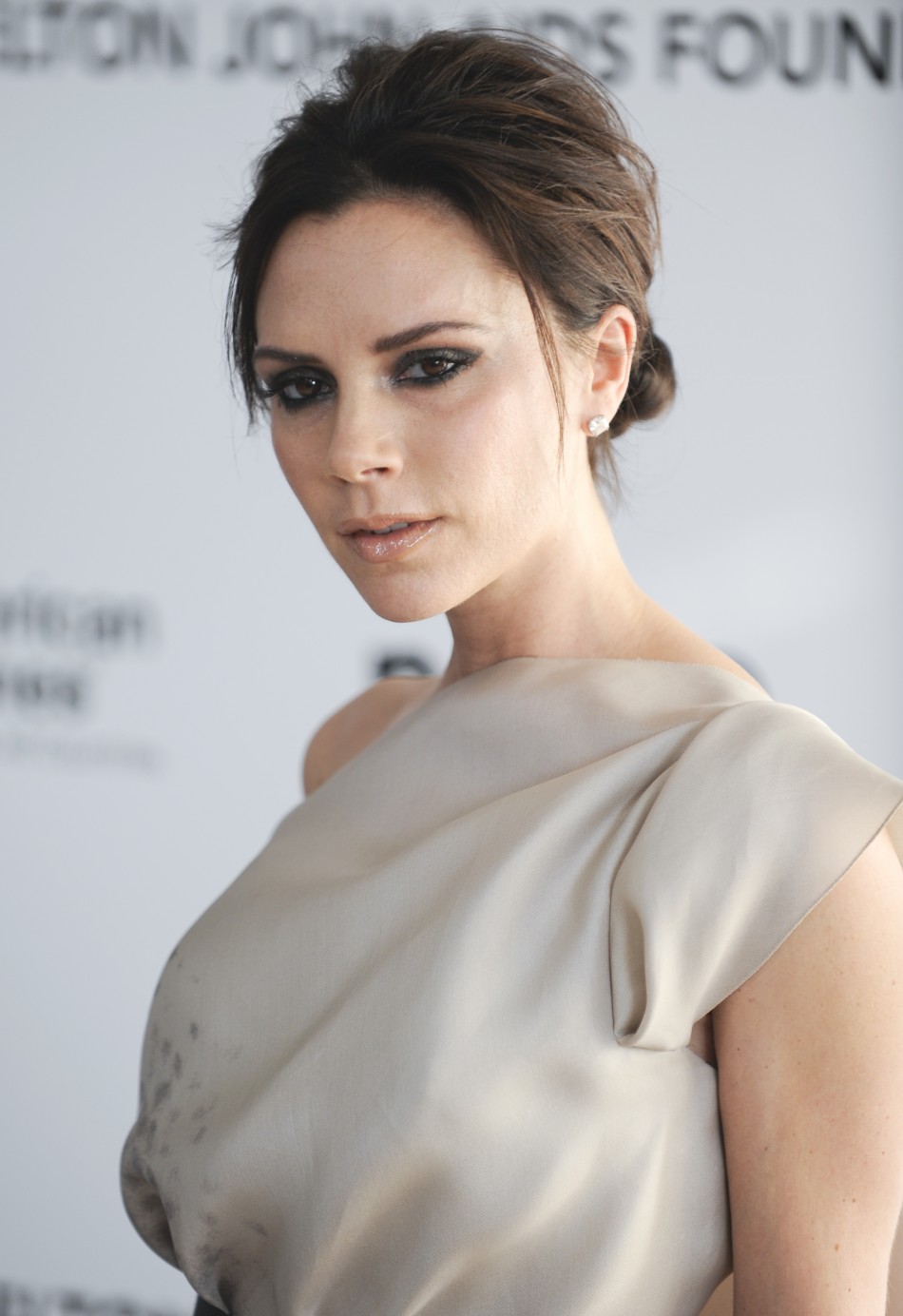 via ibtimes
 Designing her own line, Victoria Beckham has become a fashion icon after ditching her musical career. She has been in the fashion industry as a designer and a model as well.
*              *              *
Now of course, there are other fashion and style icons out there. We haven't even included some famous ones in the list yet. (Now, you got to remind me that we will be making a third part of this).
So, which of these icons has influenced you the most?
Read the first part of the post 24 Style Icons throughout the Decades (Part 1) for the famous icons of the 40s, 50s and the 60's.